My Background
For the past 20 years I have been intensively studying and applying different branches of the Vedas such as Yoga and Vedanta philosophy, Ayurveda and Vedic Astrology.
In 2007 I started my official training as a vedic astrologer at the Sivananda Ashram California and continued my studies at the Astrovedic Academy in Alzey – Germany. From 2015 to 2018, I took weekly private lessons with my teacher Vinay Aditya from New Delhi, who continuesly supports me in refining my understanding of vedic astrology.
I am certified by the Institute of Vedic Astrology, India, and the European Association of Vedic Astrologers.
Be welcome to check out my curriculum vitae to learn more about my qualifications.
Client Feedback
Time and again my clients confirm that my Vedic Astrology consultations are immensely helpful and enriching for them. Feel free to read some of their feedbacks below.
Sonja H., Schweiz I What is my purpose in life
Dear Nicola, thank you very much for your chart reading and the recording and horoscope to print out that you had send me afterwards. Your online consultation was a wonderful experience for me. Above all, I now feel very safe and secure as what you said confirmed to me that I am on the right path. So yesterday and today I continued to work on my webpage full of vigor and top motivation and even managed it without any further help. I will definitely get in touch with you if I have any further questions in the future. This afternoon I already recommended you to two friends of mine. I am sure both of them will benefit from your precise and sensitive way of interacting with your clients. I wish you all the best from the bottom of my heart. Sincerely, Sonja (2_2021)
Jana K. I REGARDING HEALTH AND CAREER
I was a complete newcomer to Vedic Astrology and the consultation with Nicola has opened a new door to a world that I was hesitating to enter for a long time. The atmosphere during the consultation session was calm and soothing and we discussed several details of my horoscope. Since then I feel much more relaxed about vital issues such as "why am I the way I am?". The insights I gained during the consultation with Nicola now help me to approach my current challenges with more ease and confidence. The yoga and meditation program, which Nicola designed for me in a second session, has already become part of my daily routine. I love it! Thanks Nicola, it is wonderful to have found such a holistic "teacher" as you are! (9_2019)
Svea K. I Mission in life and personal potentials
Clients question: What is my soul task? Which occupation would suit me best. Do I really live my full potential? Should I go for a complete change in my professional life?
Feedback from the client after the consultation: Dear Nicola, thank you very much again for all the advices and the great tips and links you gave me during the consultation and afterwards! You helped me a lot 🙂 as I feel clear and connected now. I found your consultation style very professional. I will definitely update you in the near future. Kind regards, Svea (11_2020)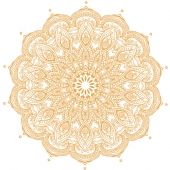 Astrovedic Akademie
Germany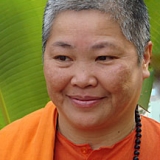 Swami Sitaramananda
Sivananda Yoga Vedanta Centers USA & Vietnam
Vinay Aditya
Neu Delhi, Indien
In order to refine my knowledge and skills as a vedic astrologer, I yearly attend national and international seminars and conferences with well recognized speakers such as Prof. Jaya Shekar (Bangalore), Gayatri Devi Vasudev (Bangalore), Nalini Kanta Das (USA), Ronnie Gayle Dreyer (USA), Komilla Sutton (USA) and Dennis Harness (USA).