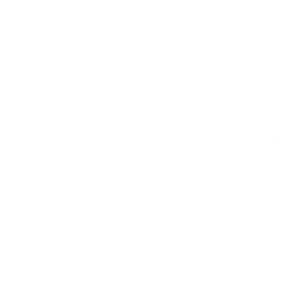 Vedic Astrology


Services
The following consultations will be carefully elaborated and executed by me personally. Depending on your questions and topics, I will develop an individual strategy plan that meets with your needs and requirements. If you are not able to visit me in my office, I am available to consult with you by phone or via Skype.
Feel free to arrange a non-binding pre-appointment.

– date of birth
– time of birth
– place of birth
If you do not have your birth time, check with the registry office of your birth place. Otherwise, you can order a birth time rectification with me for which I will send you a set of questions.

Natal Readings

In depth-analysis
Your individual Birth Chart is a snapshot of the universe at the time of your birth, and displays the planetary influences that will be most lively throughout your lifetime. The Natal Reading deals with your life at present, the future indications, relationships, career, finances, spirituality and children.
In order to get the maximum benefit from this reading it is advisable to prepare a set of questions in advance.
First time clients will begin with the Natal Reading.
Rates
145 EUR  I  60 Min.
180 EUR  I  90 Min.
210 EUR  I  120 Min.
A comprehensive horoscope analysis, which I will prepare in advance, is always included in each rate.

Follow-Up Meeting & Vedic Counselling

Some time after a full in-depth reading further questions can come up. Or you wish to have some vedic counselling support to stabilize yourself on the path of positive living and high thinking.
During this session I will apply further skills I own in the areas of Yoga and Vedanta philosophy, Ayurveda (the science of healing), Tantra (science of mantra, yantra, and sacred myths), and Vastu (science of sacred space).

Rates
60 EUR  I  30 Min.
125 EUR  I  60 Min.

Compatibility Readings

Partnerships (2 charts are compared)

In this reading, the compatibility issues between two people are considered for either a 60 min. or 90 min. session. This reading is used to enhance the awareness of underlying potential conflicts or power struggles in any relationship, as well as areas of harmony, mutual agreement and complimentary interests. A myriad of relationships can benefit from this reading: couples, business partners, friends, family members, and more.
Rates
290 EUR  I  60 Min.
360 EUR  I  90 Min.


Natal Reading for Children



What does my child need and how can I best support its development?
A natal reading for your child can help you as a parent to better understand the inherent tendencies, needs, patterns and talents of your child. A vedic astrology consultation can make a positive difference to how you can best support your childs development into an integral being.
Rate
125 EUR  I  60 Min.

Zodiac with 27 Lunar Mansions
(Sanskrit: Nakshatras)


Medical Reading

– coming soon –